Senate Session #1
September 13, 2021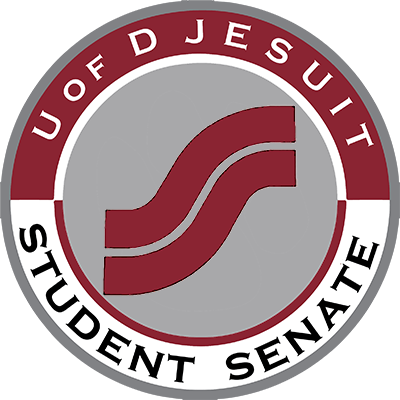 Ever since they were elected into office, your 2021-2022 Student Senate officers have been hard at work ensuring you have the best U of D experience possible – but what exactly have they been doing since their inauguration?
Ranging from Homecoming to the Backfield Blast, your Student Senate officers have been preparing and designing the returning events this school year. As COVID vaccination rates become more widespread, the Senate is given more freedom to host and deliver exciting events and games straight to the student body. Alongside spirit events and games, student sections and fundraisers are here! With student sections returning soon, the student body is sure to rally up the true Cub pride and accelerate its team to victory. With future fundraisers as well, like Pledge Detroit, clubs and activities are able to receive further funding for more opportunities to grow individually and have fun!
Student Senate Treasurer Kyle Cronan provided a detailed list of what the Student Senate has been up to over the Summer:
Preparing and designing themes for Homecoming as well as printing fall spirit shirts.

Researching organizations of vendors to find food trucks and inflatables for the aforementioned events.

Hosting two freshmen welcome game nights.

Hosting lunch during orientation and preparing speeches.

Fully designing, running, and hosting the Backfield Blast.

And lastly, Joshua Dorsey was invited to his first-ever director board meeting in June.
The Student Senate has been busy over the Summer, but there's no sign that they will stop anytime soon. Currently, the Student Senate is preparing for upcoming events and activities, such as:
Student Senate day of service. (This is a new activity this year in which the Student Senate volunteers at a service site.)

Designing and preparing for Spirit Week and Spirit Games.

Additionally, designing and preparing the fall pep rally and finalizing decorations for Homecoming.

Preparing for Pledge Detroit: Updating and adding new prizes and challenges, as well as filming and producing an introductory video.

Working with athletics to coordinate the schedules for games and themes for all different sports, as well as designing the co-chair cones.

Sending social media announcements and engaging with the student body.
We have a lot of events and activities to look forward to for the fall: Homecoming, the fall pep rally, the returning student sections, and more! However, this is only the beginning of the year! The Student Senate hosts these events and contributes to them behind the scenes: it's important to appreciate what they do for the school and their attempts to repair it to its original standing before COVID 19. It's time to get past the last two school years and enjoy this one!
(Note: If you ever want to reach out to the Student Senate office, you can do so by reaching out to Joshua Dorsey, our Student Senate president, via email (jd211295@student.uofdjesuit.org) or by stopping by the Student Senate office.)