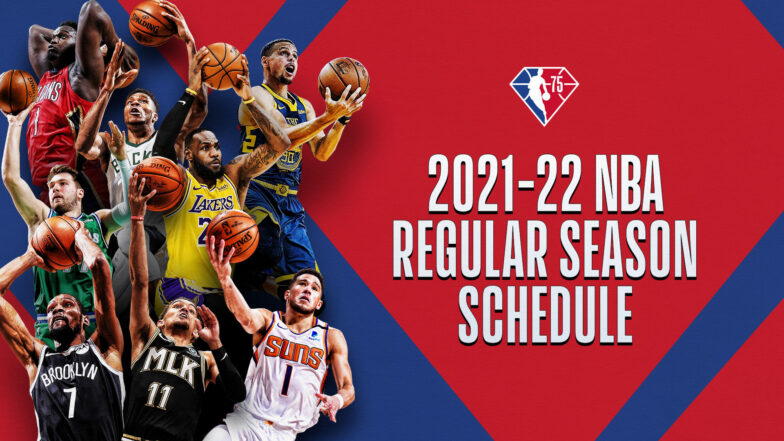 The Return of the NBA
October 27, 2021
The NBA is back and the season is off to a solid start for NBA fans. Starting off, the Golden State Warriors vs Los Angeles Lakers was an exciting game to kick the season off. Anthony Davis and Lebron James both scored 30+ points with 11 rebounds, while nobody else on the team finished in double figures. Steph Curry finished the game with a 21, 10 and 10 triple double last night but the "others" were the key to their win. Jordan Poole finished with 20 and had a little surge at the start of the 4th quarter.
Moving on to the Milwaukee Bucks vs Brooklyn Nets. The game was not as exciting as the Warriors vs. Lakers game, but the stars came to play. James Harden had 20, 8 and 8 and Kevin Durant finished the night with 32 and 11 for the Nets. On the other side, the Bucks had 6 players in double figures including 32 and 14 from the reigning Finals MVP Giannas Antetokounmpo.
Opening night was fun but there are still a lot of questions to be asked. Will the Lakers be able to work with Russ, Bron and AD? Will Brooklyn remain as the heavy favorites for the title this year if Kyrie doesn't come back? Who will win MVP? Rookie of the year (ROTY)? About a week has gone by and Stephen Curry looks like he is going to have one of his magical seasons again. Is it good enough to lead the Warriors to a number 1 seed in the Western Conference? Is Klay going to be Klay of old when he comes back?
Portland Trailblazers, Memphis Grizzly's and Dallas Mavericks all have superstar talents on their teams and are teams that are ones to watch this season. Specific starts to draft for your fantasy team may be Ja Morant for the Grizzlies, Damian Lillard for Blazers, and Luka "The Don" Doncic for the Mavericks. These stars all have consistently shown up in big moments, but will their teammates prove to be good enough to help get them in the playoff picture?
The Chicago  Bulls, Miami Heat, New York Knicks and Atlanta Hawks are all young teams ready to make some noise in the East. However the question remains- are the Hawks legit or was the run to the Eastern Conference Finals a fluke? Are the Knicks just a regular season team? Are the Bulls and the Heat legit title contenders? So many questions, so little answers, but one thing is for sure- they will be answered all in due time. The NBA is back ladies n gentlemen and it is going to be one fun ride this season!