Michigan & Michigan State Basketball Preview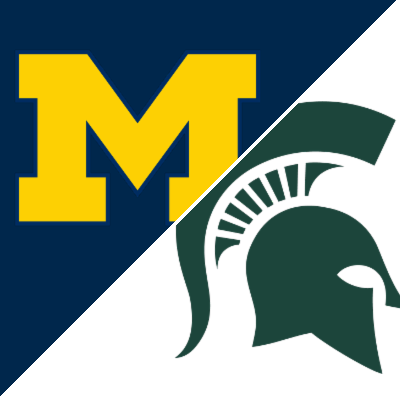 Michigan and Michigan State's basketball teams had very different seasons last year. The Wolverines won the Big Ten and made an Elite Eight, while the Spartans barely got into the NCAA Tournament at all, losing in the play-in round. Both teams suffered a multi-week program shutdown due to COVID last year, a phenomenon we all hope to leave in the past. Because of last year's results, the two Michigan schools have very different outlooks for the 2021-2022 season. Here's what to expect this year:
Michigan 
Michigan is ranked No. 4 in this week's AP Poll after a 2-0 start, but their first big test will be Tuesday night against Seton Hall, a reputable Big East program and fellow undefeated. The Wolverines lost arguably four of their best six players from last year's Big Ten Champion squad, but, because of their top-four ranking, they ar
e on pace to earn their second-straight one seed largely because of the two that stayed: Hunter Dickinson and Eli Brooks. 

Dickinson, now a sophomore, was an unstoppable paint presence in his first year, winning conference Freshman of the Year, and looks to expand his game this season with a more-developed right hand and maybe even a jump shot (he hit his first career three on Saturday). The right hand will be a big hurdle for Dickinson, as many teams were able to slow him down later in last season by giving extra defensive attention to his left hand, making his patented lefty jump hook much more difficult. Eli Brooks was a senior last year but used the extra year of eligibility given to fall and winter athletes from last year to come back for a fifth year. He's a sharpshooter from three and an elite perimeter defender, and his veteran leadership will be crucial to the Wolverines' success.
Coach Juwan Howard brings in the 2nd-ranked recruiting class in the nation, as well as point guard transfer Devante Jones from Coastal Carolina, the 2021 Sun Belt Player of the Year, for some new faces. 5-star freshmen Caleb Houstan and Moussa Diabate have proven themselves in Michigan's first two games, Houstan the starter at small forward and Diabate blocking shots left and right off the bench.
One of the keys to Michigan having a successful season will be backup guard play. Freshmen Kobe Bufkin and Frankie Collins have looked decent in the first two games, but who knows if they'll be ready to face Big Ten competition in two months. Zeb Jackson could be a breakout player for the Wolverines, the sophomore who showed flashes of potential in limited playing time last year but has missed the team's first two games to illness. Other than that, Michigan is poised for another huge year, aiming for another Big Ten Title, another one seed, and maybe the first Final Four appearance of the Juwan Howard era, this year.
Michigan State
Last year was a disappointing one for Michigan State, to say the least. The Spartans needed a late-season push that included three wins against top-five-ranked teams in less than two weeks to even make the tournament, where they were a simple box-out on a free throw attempt away from beating UCLA in the first four.
The Spartans lost their best player from last year, Aaron Henry, but return almost everyone else. The problem is, Henry was really State's only go-to scoring option last year. Their leading scorer through the first two games has been Gabe Brown, but most of his baskets come on catch-and-shoot threes and layups and dunks inside. 5-star freshman Max Christie could be a key player for the Spartans, as he showed the ability to create his own shot in his high school career. However, early on, he's been used mainly as a spot-up shooter.
Coach Izzo also needs to find a point guard who will be able to run their offense effectively. He probably hoped Northeastern transfer Tyson Walker would be the guy, but he's had a rough start for the Spartans, averaging 3 turnovers to just 4 assists a game. Sophomore AJ Hoggard has looked much improved from last year, but turnovers have been a bit of an issue for him too, and it's hard to believe that he'll keep up his 60% shooting clip into Big Ten play.
The bottom line is that someone will need to step up if the Spartans want to be a real contender in the Big Ten, an already loaded conference. It could be Christie, it could be Gabe Brown, it could be Joey Hauser, but it needs to be somebody. Last year, Henry took a while to step into the leading role that he did, and that was what gave them a big boost down the stretch. There are over 30 games in a college basketball season, and there's always time to get better, but if Michigan State isn't able to find their number-one guy by the time conference play gets rolling in January, they might be in for another tough year.