UDJ Basketball Season Preview
After last year's thrilling season, which consisted of Catholic League Champs and Districts Champs, the University of Detroit Jesuit Varsity Basketball team is looking to achieve similar success and more. As starter Christopher Mutebi said," Our goal for this season is to win the State Championship."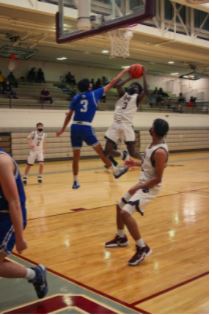 If this team was able to accomplish this feat, it would be the programs first state title since 2016, but this team believes they can go all the way. When asked about how this goal is going to turn into reality, Philip Ragan responded," Although we lost two seniors from last year's team, the experience of the guys and the chemistry we built will help us go far." With nine returning players, four of which are starters, the Cubs are the team to beat this year.  Besides looking forward to the season, the team is also glad that this season is returning back to normal. From having to wear masks when playing to quarantining during the season, what the team is most looking forward to returning is the student sections. Charles Turner wants students to know," I am very excited to have the student section back this year because home games haven't been as fun without everyone," and Aidan Scheible said," I'm ecstatic to have student sections returning this season, because the atmosphere it brings to the arena and the team is unmatched. It gets everyone hype and ready to beat up on opponents." Their season officially began December 7, 2021 defeating King 51-42, and make sure not to miss out on what is for sure to be an entertaining season.
Cubs and Corsairs 🏀 tonight. It's @UDJBasketball visiting Waterford Mott. Go Cubs! pic.twitter.com/YR36F4WT7E

— UD Jesuit Athletics (@UDJCubs) December 10, 2021
This year's team consists of five seniors, and we caught up with them to ask them the following questions:
How long have you been on varsity and what position do you play?
What is your favorite memory while on varsity?
Favorite NBA player or who you model your play style off of?
Christopher Mutebi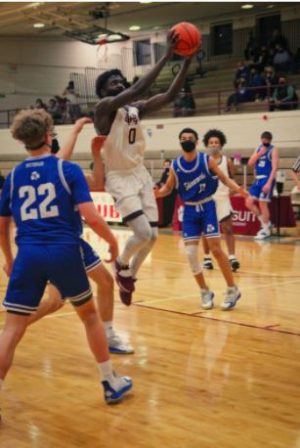 I have been on varsity for three years and I play every position

Going to BD's Mongolian grill after our wins sophomore year has been my favorite memory

Favorite NBA player is Ja Morant and I would say I draw similarities from Matisse
Philip Ragan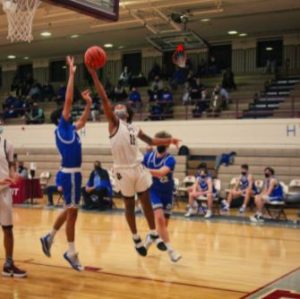 This will be my third year on varsity and I play point guard and shooting guard

Winning the Catholic League Championship

My favorite NBA player is Steph Curry and I try to model how I play like him
Aidan Scheible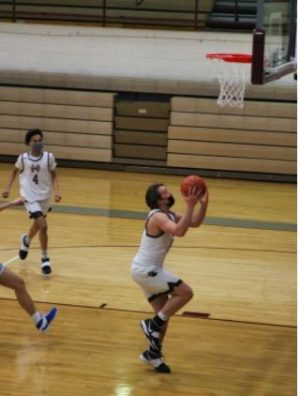 This is my second year playing on varsity and I play both power forward and center

My favorite memory would be winning the District Finals last year

Two player that I draw influence off of is Kevin Love and Anthony Davis
Charles Turner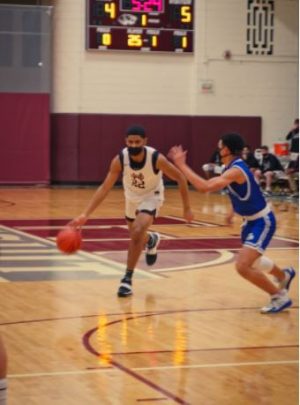 This is my third year on varsity and I play the forward position

My favorite memory is when we won our district championship game last year

My favorite NBA player is LeBron James
Robert Smith