The Playoffs Are Here!
Saturday, December 4 marked the end of the regular season for college football. Conference champions were crowned and the four teams that will be playing in the 2021-2022 College Football Playoffs are set in stone. Back in early October, I wrote an article where I posed the question, "Is Michigan football back?" I could not be happier to finally say that the answer is yes.
While most of the Midwest was more focused on the Big Ten championship game, the rest of the country had their eyes on the SEC championship: a clash between (formerly) No. 1 Georgia and (formerly) No. 2 Alabama. It ended up being not as close as many expected, with Alabama jumping ahead in the second quarter and never giving up the lead, winning 41-24. As a result, Georgia fell to No. 3 in the rankings with Alabama taking their place at No. 1.
In the AAC championship, No. 4 Cincinnati defeated No. 21 Houston with a score of 35-20. The win clinched an undefeated season for the Bearcats, with their signature win this season being at No. 5 Notre Dame, however they will face their biggest challenge yet in the Cotton Bowl against Alabama.
As we know, Michigan routed Iowa 42-3 in the Big Ten championship. The No. 2 Wolverines sealed the deal on their first ever trip to the playoffs (their national championship wins thus far have preceded the creation of the CFP), and Jim Harbaugh's redemption tour is guaranteed at least one more game. After a disastrous 2020 season with a record of 2-4, a major turnaround was necessary if Harbaugh wanted to keep his job, and he rose to the challenge. He ended up leading them to a 12-1 season with the only loss being an away game to a top-ten team. In my personal opinion, Michigan State can have the Paul Bunyan trophy, so long as they're the ones on the couch come playoff time. In a postgame interview, Harbaugh, referring to star players QB Cade McNamara, RB Hassan Haskins, and DE Aidan Hutchinson, said, " I couldn't be more proud of these guys. We wouldn't be here without them". In an Instagram post from Hutchinson a few days after the game, he said, "We built this unit from the ground up, and all of our success this season was EARNED, not given. With that said, we're not done yet". These words from Harbaugh and Hutchinson give only a small glimpse into the great chemistry, morale, pride, and confidence that this Michigan team, who started the season unranked, has in one another. Those who stayed were already crowned champions once this season. For the sake of the entire Big Ten conference, let's hope they can do it one more time.
December 31, 2021:
Cotton Bowl (Arlington, TX, 3:30 PM EST) – No. 1 Alabama (-13.5) vs. No. 4 Cincinnati
My take: To put it bluntly, Cincinnati is egregiously overrated and will get absolutely whooped by Alabama. The sheer talent of the Crimson Tide on both sides of the ball will simply be too much for Cincinnati to handle. Heisman candidate QB Bryce Young, Biletnikoff* contender WR Jameson Williams, LT Evan Neal, LB Christian Harris, and safety Jordan Battle are all star players for Bama, and it's likely that most if not all of them will go in the first or second round of the NFL draft. The Bearcats have a solid QB in Desmond Ridder and RB in Jerome Ford, and their defense is decent with DBs Ahmad Gardner and Coby Bryant, but regardless this will be an extremely tough game for them to win. My belief is that it'll take Ridder and Ford to both have the game of their lives, as well as a multitude of mistakes from Alabama for them to be able to pull this one out.
*The Biletnikoff Award goes to the most outstanding receiver in college football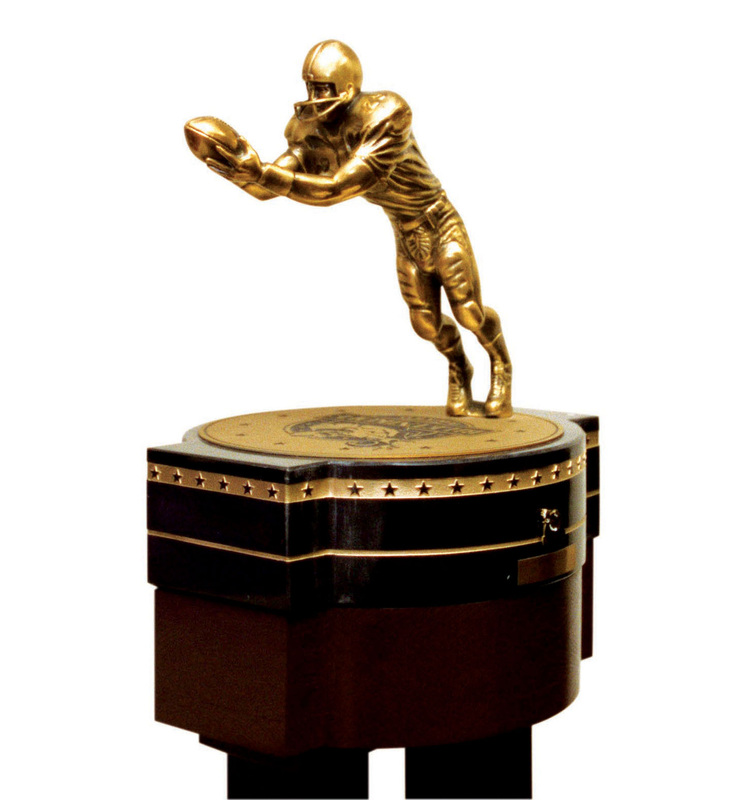 Orange Bowl (Miami, FL, 7:30 PM EST) – No. 2 Michigan vs. No. 3 Georgia (-7.5)
My take: This game has a lot of potential to be an instant classic. It will likely be a low scoring affair, given that both teams have defenses that are abundant with future NFL talent. Georgia DT Jordan Davis and LB Nakobe Dean are two big stars that have been able to shut down their opponent's run game consistently. However, their secondary has been subpar, meaning that now is the time to shine for Michigan receivers. And of course, I'd be remiss if I didn't mention the stars of the Wolverine defense: DE Aidan Hutchinson and LB David Ojabo. While Michigan has the more experienced and arguably the better secondary, I believe that the game will come down to which team's running backs can find the holes in both of these amazing defensive lines. Michigan RBs Hassan Haskins and Blake Corum have been great so far, but we haven't seen them facing a defense of this caliber that has allowed only 81.7 rushing YPG and just 3 rushing TDs all season. It's also worth mentioning that Georgia quarterback play has been pretty inconsistent, and with great pass rushers such as the aforementioned Hutchinson and Ojabo, that could be the key Michigan needs to pull out a huge underdog win. While Georgia is obviously an all-star squad, I believe that Michigan has certainly shown that they've earned the right to be here, and thus, I wouldn't count them out just yet.
January 10, 2022:
Winners of 12/31 games play in the National Championship (Indianapolis, IN, 8:00 PM EST).