Swimmin' Into States- 2021-2022 UDJ Swim Preview
The winter sports season is finally here, and with that comes another season for the U of D swim and dive team. Coached by Drew Edson, the team has been working hard in the months of October and early November to train and prepare for what will be a memorable season. The team last year had what is the best finish in team history, placing 3rd in states and having three 1st place finishes in events. But this year, there seems to be a very different air around this team. They're coming hungrier this year to take the next step and become state champions for the first time in school history. This talented Cub swim team has a high probable chance to do so with a talented freshman class coming into an already outstanding team. The team placed in 2nd place during preseason rankings, only behind Grosse Pointe South. But even as this year has a chance to be the best one yet for the Cubs, coach Edson still wants the team focused on their goals and not to overlook the work that they still have to do in order to get the title. "Brick by brick" is the quote Edson reminds his guys to go by.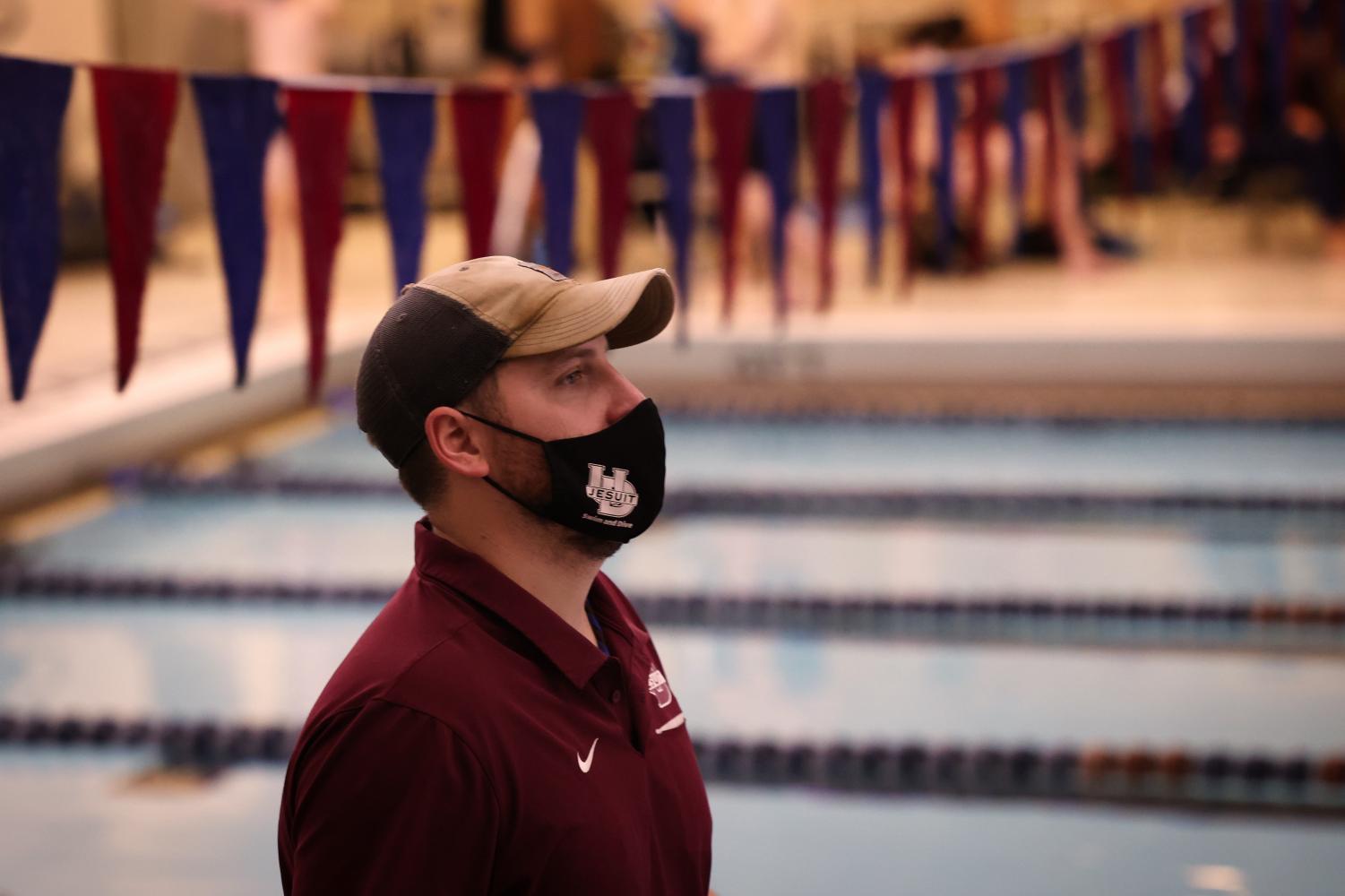 The 2021-2022 Swim team is led by senior captains Andres Borrego, Christian Bouchillan, Charlie Bruce, Drew Collins, Oscar Henderson, and diving captain John Wenderski. The team already has 2 W's in the book against Berkley and Troy High. Some meets to look out for this season will be the Cubs tri-meet against Catholic Central and Cabrini on January 20th, 2022. There will be dual meets against Ann Arbor Pioneer and Grosse Pointe South on January 15th 2022, and finally, the Cubs championship meets at the end of the year. It's safe to say that this year is going to be a special one for this team as they hope to proudly hang a banner up in the rafters.  
🔥 on the 💧 tonight at Troy HS. ⁦@UDJswim_dive⁩ are making waves early in the season. Cubs v Colts. Go Cubs! pic.twitter.com/jJf1fVk7dr

— UD Jesuit Athletics (@UDJCubs) December 9, 2021
Meet the Swim team seniors: 
Ian Szuba:
Favorite Memory: Winning the 500 at league meet
Favorite Swim Quote: "You get out what you put in, you either end up with success or in a fiery mess" 
Oscar Henderson 
Favorite Memory: Carpooling in Cooper's car freshman year with Drew and Cami
Favorite Swim Quote: "Try and do something little that you've never done before everyday, and see the results."
Christian Bouchillan: 
Favorite Memory: Winning 200 medley relay at states
Favorite Swim Quote: "Are you willing to sprint when the distance is unknown?"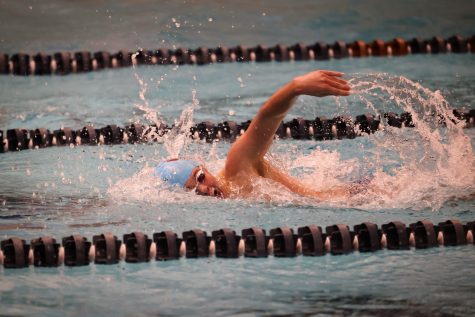 Andres Borrego:
Favorite Swim Memory: Grinding warzone dubs in between practices
Favorite Swim Quote: "Always be yourself, unless you can be Batman, then be Batman" 
Daniel Palizzi
Favorite Swim Memory: When we turned off all the lights during practice and kicked or when we had a milky pool
Favorite Swim Quote: " life is a game of inches because when you add up all the inches, that's gonna make the difference between winning and losing." 
Alec Koscielniak: 
Favorite Swim Memory: Freshman year when Callum turned into the Ferndale parking lot and did doughnuts
Favorite Swim Quote: "Be a man, pee in the pool"  
Jake Ervin:
Favorite Swim Memory: Playing Pump it up during practice 
Favorite Swim Quote: "Practice makes perfect as long as you perfect it" 
Nic Gascon:
Favorite Swim Memory: Freshman year when Cooper RKO'd Fuzzy in the parking lot
Drew Collins: 
Favorite Swim Memory: Getting a national cut in the 100 back at states freshman year
Charlie Bruce:
Favorite Swim Memory: Winning the 50 Free at states
Favorite Swim Quote: " I'm going to compliment you, but if you get a big head I'm never going to do it again" 
John Wenderski
Favorite Swim Memory: Eating snacks with Evan at the Brighton meet
Favorite Swim Quote: " Bell's seven-foot-tall he needs a taller shower"