1. What interest do you share with the student body here at UDJ?
Matt Whipple- Some interests I share with the student body at UDJ are academics and athletics. My life revolves around athletics and academics and I feel that this is common with lots of students at UDJ. I know that balancing the two is a real struggle and I have gone through these struggles. I have gotten home at 10 pm from a game and had a test the next day. I have been through these struggles and I know where these underclassmen are coming from when they complain. UDJ is not easy but I have been in these guys' shoes and I can help them through it. This is how I can relate to the student body.
Wayne Wudyka- I want to enjoy my time in high school while also being prepared for my future.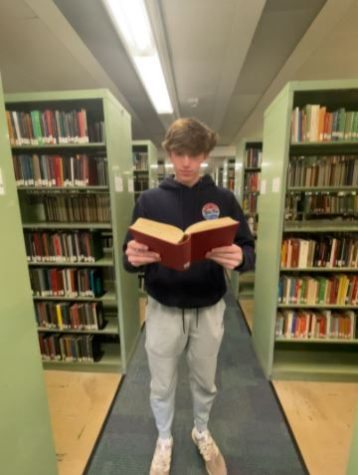 2.  What values do you stand for? How can you rep that in your desired position?
Matt Whipple- I stand for a few major values the most important of which is just to be nice to people. I think that everyone should be nice no matter what. I know that this isn't always the most practiced thing at UDJ but I think we can get better. By being in office I can promote Be Nice. club and give people a place to go to escape and be able to talk about their problems. Another value I stand for is school spirit. I think that everyone should take pride in their school and reflect that in supporting their sports teams. I think this can be improved especially for underclassmen. I feel that an incentive program could help get underclassmen involved more in student sections. These are some values I stand for.
Wayne Wudyka- I stand for accountability and character. I can rep this as VP by holding the other senate members and myself accountable as well as coming through on my promises.
3.  Why did you choose to run for your specific position?
 Matt Whipple- I chose to run for vice president because of my love for sports and the vice president's role in leading the best student section in the state. I think that our student section was great last year, we had major turnouts every Friday and we were absolutely electric. However, I saw some improvements that could be made and that is why I am running for VP, I want us to have the best student section this school has ever seen.
Wayne Wudyka- I know that I can keep student sections fun and engaging as well as manage the social media presence well. I also believe that I can make the most difference in the Vice President position by directly assisting the president and applying all the ideas I'm given.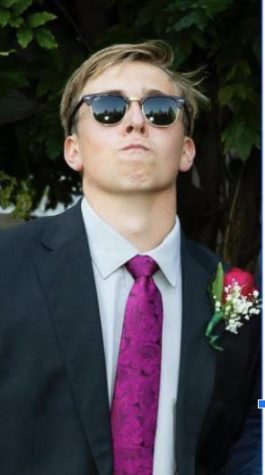 4.  What's your favorite part of U of D Jesuit? No cliché answers.
Matt Whipple- My favorite part of UDJ is the brotherhood. There is truly nothing like it. When you are at UDJ you don't make friends you find brothers. I think this is different from any other school and it truly differentiates us. I don't know if I would have made it through my five years at UDJ without the help of the brotherhood.
Wayne Wudyka- My favorite part about U of D is the student sections, especially at basketball games.
5. We hear about the brotherhood a lot- what makes the brotherhood so strong?
 Matt Whipple- I don't know if there is one specific thing that makes the brotherhood so strong. I think the brotherhood is so strong because of the collective struggles that the students at UDJ go through. UDJ is not an easy school, it never has been and never will be. There are definite struggles and I think that these struggles only make the brotherhood stronger. It is like a collective strength that we all share, we need each other to get through the struggles. This is what I think makes the brotherhood so strong.
Wayne Wudyka- I think that the brotherhood is so strong because everybody at U of D is in the same situation when at school and we all rely on each other's support.
6.  We know that proposing change is part of your campaigns- using 5 words or less, please tell us what you want to do.
Matt Whipple- Best Student Section in Michigan
Wayne Wudyka- Make school more enjoyable
7.  How are you going to balance remaining a dedicated student senate officer with the stress of senior year?
Matt Whipple- Throughout my time at UDJ I have learned how to manage my time wisely. I feel that it will be no different with balancing the student senate and school. I am fully devoted to both and will balance them equally.
Wayne Wudyka- I'll make sure I keep my priorities in line and give all of my time and attention to whatever I need to be focusing on.