OPINION: Lia Thomas: Transgender Swimmer With an Unfair Advantage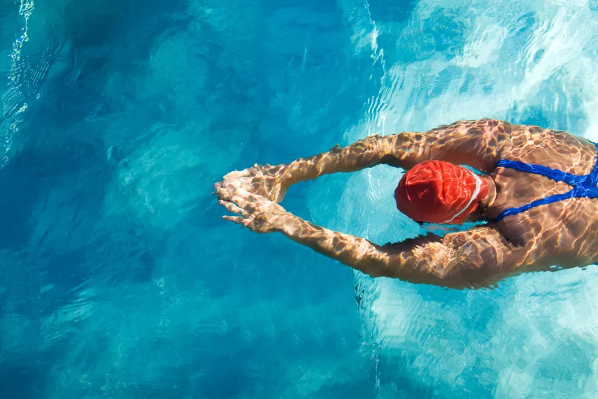 Transgender swimmer Lia Thomas was rostered on the University of Pennsylvania's women's team for the 2021-2022 season, destroying many pool, league, and national records. Thomas, once just an average swimmer among men, became a dominant force in the women's 2022 NCAA championships, winning the title in the 500-yard freestyle and obtaining 2 more podium finishes. She has received tremendous backlash from female athletes who believe their rights are being violated. In response to the reaction she has gotten, she makes it clear that she believes biological men swimming against women "[is] not a threat to women's sports". However, it is clear through her results in the NCAA championships that allowing Lia Thomas to swim against women caused a huge advantage for the University of Pennsylvania throughout the season. In an anonymous interview with one of Thomas' teammates, she says that "the feeling of winning doesn't feel as good anymore because it feels tainted". 
The Concerned Women for America (CWA) recently filed a complaint against the University of Pennsylvania for violating Title IX, a civil rights law that states "No person in the United States shall, on the basis of sex, be excluded from participation in, be denied the benefits of, or be subjected to discrimination under any education program or activity receiving federal financial assistance." This means requiring schools to have female-only athletic programs in order to give them equal opportunities in sports and possibilities for scholarships. The University of Pennsylvania is clearly violating Title IX by allowing Lia Thomas to race in women's swimming and taking opportunities away from biological women. "The future of women's sports is at risk and the equal rights of female athletes are being infringed," says the Concerned Women for America CEO, Penny Nance. After more than 50 years of equal opportunities for female athletes under Title IX, it is incredibly disheartening to see that we are going in the opposite direction of equality.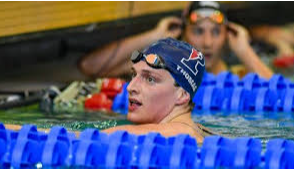 The current eligibility rules for transgender athletes are putting the opportunities of female athletes at risk as NCAA only requires that the testosterone levels of the athlete must not exceed 10 nmol/L. USA Swimming has been trying to get the NCAA to adopt their new limit of 5nmol/L and a rule that requires proof that the initial physical development as a male does not lead to any physical advantage against female competitors. However, even if the NCAA adopts these policies in the near future, the physical advantage obtained by growing up as a male is still extremely prominent and cannot be ignored. This is because males develop much larger and denser muscle mass, larger lungs, and higher hemoglobin levels which causes the body to oxygenate the muscles more efficiently. Simply put, biological males generally have a great physical advantage over women, and no amount of hormone therapy can reverse physical advantages like height and muscle growth as can be seen through Lia Thomas' incredibly muscular and tall physique. The eligibility rules put into place by the NCAA and USA Swimming are just not enough to protect the rights of female athletes, meaning both of these programs are grossly violating Title IX. Further action must be taken for the protection of female athletes or the future integrity of female athletics and the opportunities given to these athletes will go down a dark road.
As a competitive swimmer of over 10 years, I understand the incredible amount of hard work and dedication necessary to exceed in this sport. Through my experience, I recognize how many sacrifices it takes to become successful, so it is incredibly disheartening to see opportunities taken away from these female athletes. In an interview with one of my teammates, who wishes to stay anonymous, she says "They are stealing scholarships, titles, and opportunities from women who have worked their whole lives to get to the level they are". My teammates train for over 20 hours a week, year-round to get to the level they are at today and advance to the collegiate level, and yet their opportunities are being put at risk by transgender athletes. This issue isn't just affecting a few people, it is actively hurting the female athletes in our community. "We are allowing injustice to occur in a place where women fought so hard to gain justice", says the anonymous swimmer. It is encouraging to see swimmers in my own community take a stand against this injustice in an ongoing fight for women's rights.