Five Fun Winter Activities to Enjoy This Season
 1. Skiing and snowboarding are popular winter activities that take place at resorts and ski hills. These activities can take half a day to a full day, depending on how long you spend on the slopes. Prices for lift tickets vary depending on the resort, but they can range from $50 to $100 for a single-day pass. Renting equipment, such as skis or snowboards, can add to the cost, but many resorts offer packages that include lift tickets and equipment rentals for a discounted price. My favorite location in Michigan is Boyne Mountain, located in Boyne Falls, which offers some of the best slopes in Michigan and also includes a variety of restaurants that can be enjoyed after a tiring day of skiing.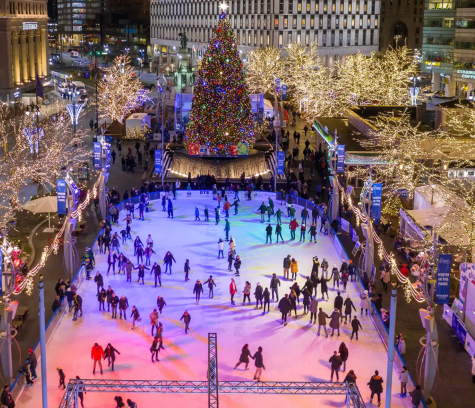 2. Ice skating is another popular winter activity that can be enjoyed by people of all ages. Many cities and towns have outdoor rinks where you can rent skates and spend an hour or two gliding across the ice. Prices for skate rentals vary, but they typically range from $5 to $10 per hour. Some rinks also offer lessons for those new to ice skating, which can be a fun and affordable way to learn a new skill. Campus Martius is a great place to skate due to the city's atmosphere and decorations around the rink.
​​
3. Hiking is a great way to explore the outdoors in the wintertime. Whether it is a short walk through the woods or an adventure than spans over hours, hiking is a nice way to take your mind off of the fast-paced world we live in and focus on yourself. You can find a trail locally or venture off to Heritage Park in Farmington Hills which is known for its natural ecosystems and dedicated hiking trails.
4. Sledding or tubing is a fun and inexpensive winter activity that can be enjoyed after a nice snowfall. All you need is a sled or inner tube, a hill, and some snow. Many parks and playgrounds have designated sledding hills, and some ski resorts may offer tubing runs. Prices for sledding and tubing are typically very reasonable, and the activity can be enjoyed for a couple of hours at a time.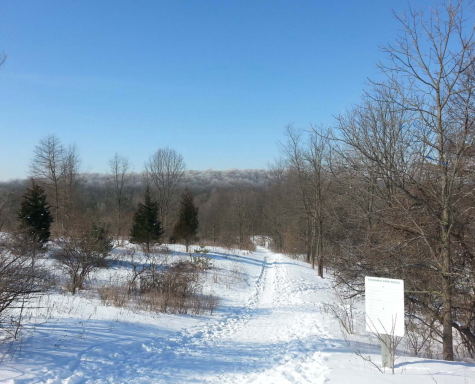 5. Building a snowman is a classic winter activity that can be enjoyed by people of all ages. All you need is snow, some sticks, rocks, and other household items to create the snowman's features. Building a snowman is completely free, and the activity can take anywhere from a few minutes to an hour or more, depending on the level of detail and creativity.