New Staff At The High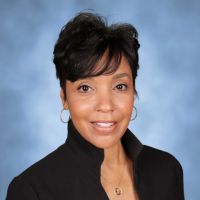 Denise Mallett
Director of Diversity & Inclusion
Denise Mallett Ed.D has a Doctorate in Education with a focus on educational policy and leadership. She additionally completed a one-year fellowship on leadership, diversity, and inclusion at the University of Michigan. She has worked at Catholic universities for 20 years, and the mission of these schools is "true to her heart". This was a big factor in her decision to come to The High. She also grew up, went to school, and currently lives in the area. Mallett began working at UDJ in March, and two weeks after she began working, schools were shut down due to the Coronavirus Pandemic. Even working remotely, she says that she felt very welcomed and was able to connect with her colleagues. Working at The High is a new experience, but she is excited and hopes to be able to provide some "university lens ideas". Her position at UDJ is important to her because of the way it is structured. She is ready to make a difference and wants to engage outreach in the school community!
Ryan Kearn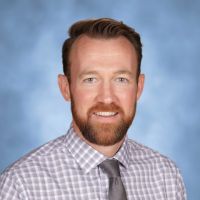 s
Assistant Principal for Academic Affairs
Ryan Kearns attended and received his undergraduate degree from Marquette University. He later went on to get his graduate degree at Roosevelt University and got his K-12 school endorsement at Concordia University. Kearns worked at Jesuit schools in Illinois as a teacher and soccer coach for 11 years. He was drawn to UDJ because he wanted to move into administration and continue working at Jesuit schools. He also has family members that live in this area. Working during the Coronavirus Pandemic has proven to be tough for everyone, including Kearns. However, he thinks that, even with its challenges, it is a good lesson on how unpredictable life can be. Kearns likes UDJ a lot so far and is excited for the rest of the school year.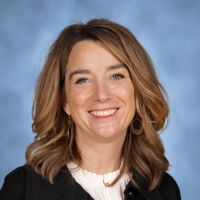 Mary Leinweber
Mathematics
Mary Catherine Leinweber received a bachelor's degree in science and mathematics at Michigan State University. She later earned a teaching degree and a master's degree in mathematics. Leinweber previously taught at Walled Lake Central High School. She had been looking at UDJ for a while, so she was pretty excited when there was an opening, especially since UDJ is closer to her house. She also prefers to teach in school as opposed to remotely, so she was happy to come to UDJ, as Walled Lake Central is continuing with remote learning. Leinweber teaches Algebra II and Pre-calculus. She loves UDJ so far and says that all of the teachers and students have been very welcoming.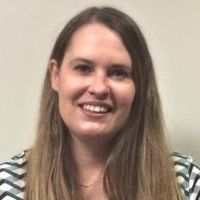 Shane Raschke
Counseling 
Shane Raschke is the newest member of the Counseling team this year. Raschke graduated from Oakland University with a bachelor's in Psychology and a Masters in Counseling. Before coming to The High she worked in Warren Consolidated School System as a counselor for ten years. Raschke expressed that she "always enjoys helping people, even from a young age. People often came to me for help so counseling seemed like a very easy choice." Rashke was drawn to UDJ because she really appreciates the programming here. She loves the fact that the motto is Men for Others and thinks service is a great thing to emphasize in school. Raschke loves to sing and has been a vocalist since she was fourteen (has even sung for some bands). Rashke said, "UDJ has been amazing; it has exceeded all of my expectations."