Tigers Add a New Asset
After a 2017 cheating scandal that finally erupted last year, Houston Astros manager AJ Hinch found himself without a job. He received a season long suspension from the MLB that concluded in October. Minutes later, he was contacted by none other than the Detroit Tigers, who were looking for a new manager to hire. The sudden retirement of Ron Gardenhire left the Tigers in need of a skipper.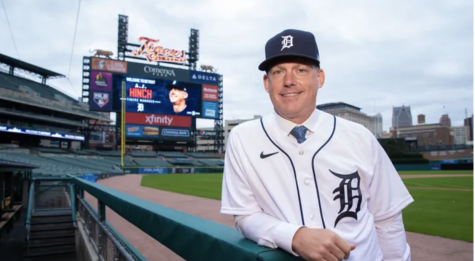 Hinch was manager of the Houston Astros during their 2017 World Series victory. After some investigation, it was determined that the Astros had strategically placed a camera in centerfield to relay signs to their batters. The scandal did not come out until former Astros pitcher Mike Fiers leaked his experiences to the press about his time on the team. This led to the firing of Hinch who now understands his actions were very wrong.
He said, "I'll never forget the feeling that I've had the past year as I've navigated this with my family. But you quickly get to the exciting time of getting back and leading a group of men again and establishing what Tigers baseball is going to be all about."(NY Times). 
Hinch was a member of the Detroit Tigers as a player, too. In 2003, he Detroit
set the record for the most losses by a single American League team in one season (119). (Detroit free press).
Hinch hopes to lead the Tigers to a great season in 2021. Who knows, maybe he will even lead them to the World Series, the right way.
Could this be a new chapter for both Hinch and the Tigers?