UDJ Football Review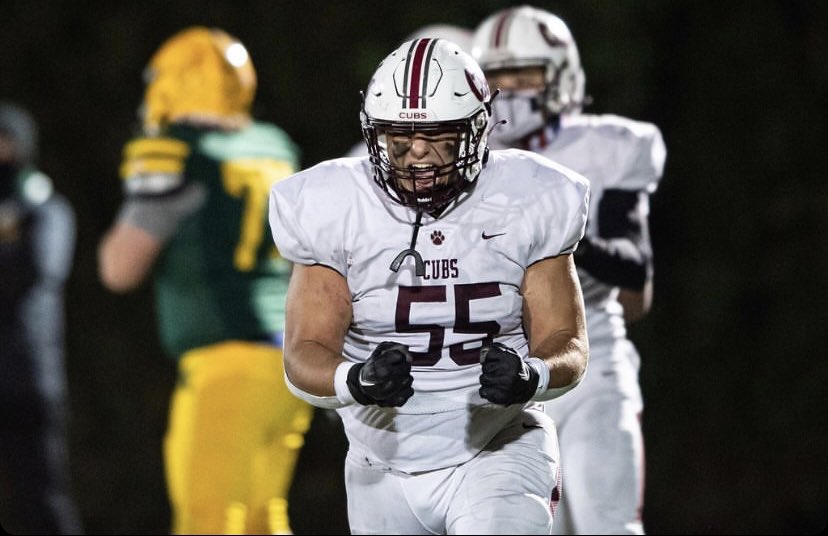 In one of the strangest high school football seasons ever, the Cubs were able to put together some memorable moments. Even though their record of 3-6 doesn't show it, this team played extremely well no matter the situation they were put in. 
When asked about how the season played out, senior offensive lineman Will Kozlowski said that, "This season showed that UDJ football can compete against anyone. No moment was too bright for us this year, and we showed that this year." When starting JR QB Nate Brown went down with a separated shoulder that would sideline him for the rest of the season, the team came together and worked harder than ever to produce wins despite not having their leader. In the game against Catholic Central, the Cubs put together an amazing effort without both of their QBs on live TV. Against a good CC team, the Cubs were a couple of bad plays away from winning the game. Even though they lost, they showed that no matter the situation, they would fight until the end. Another great showing the Cubs put on was against Oak Park in the 2nd round of the playoffs. Despite the fact that this game was the last game this Cubs team would ever play together, they held their own. An incredible feat considering that they were playing against a team with D1 talent all over their roster. The game came down to the wire as the Cubs lost 27-21 but, again, they showed that they wouldn't quit despite the circumstances.
Even though many of the Cubs players were seniors this year, there is still a lot to be excited about for the future of UofD football. Senior defensive lineman Frank Blackman was asked about his thoughts on the future of this Cub squad and he stated that, "I think that the team has a lot to build on from this past year. I think that they will be successful in the upcoming years if they stick to the plan and follow their championship ambitions." 
The sky's the limit for the Cubs.