The NBA and Rejection of Vaccinations
The basketball season is right around the corner. Fans can hear the squeaks of the shoes on the court and 3 pointers "swishing" through the net.  But more importantly, players are getting prepared to return to the court fully vaccinated. Back in April, NBA Commissioner Adam Silver reported that 70% of players received both of their doses of the COVID-19 vaccine. Currently, the NBA is 95% vaccinated, according to ESPN's Adrian Wojnarowski, and can't seem to hit their 100% goal. This is due to those who refuse to get the vaccine for various reasons provided. The NBA has struggled for weeks deciding how to handle the situation.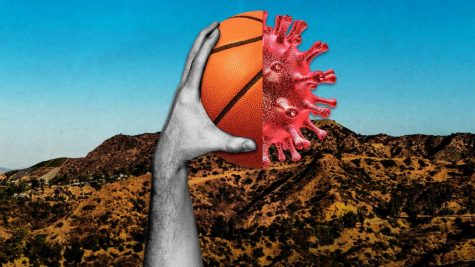 The debate regarding anti-vaxxers has surrounded specifically two players: Andrew Wiggins and Kyrie Irving. In late September, Wiggins made a statement, directly to the NBA, expressing his religion's perspective on vaccination. The NBA has recently denied Wiggin's plea for religious exemption. Media Day, an NBA tradition, took place without non-vaccinated players, including Wiggins and Irving. Unless they joined in on Zoom, they were not permitted to attend the popular event. Brooklyn Nets guard, Kyrie Irving, who attended Media Day online,  spoke to those who questioned his availability for next season and vaccination status. Irving responded, "I'm not able to be present there today. But that doesn't mean that I'm putting any limits on the future of me being able to join the team." The controversy concerning the NBA Champion and seven-time all star still has no conclusion. 
Even though the NBA has denied most exemptions for anti-vaxxers, they are still not able to force any player to receive the vaccine. The NBA would need the National Basketball Players' Association (NBPA) to sign off on a mandate that requires all players to be vaccinated in order to play. As of September 30th, the NBPA has shown no interest in such an agreement. Another problem arises for unvaccinated players as New York City and San Francisco revealed their plans for local vaccination mandates. In response to this news, NBA spokesman Mike Bass reported that "Any player who elects not to comply with local vaccination mandates will not be paid for games that he misses."