How Is Your Shoe Game?
  Who doesn't want to be the drippiest, swaggiest guy this fall? If that's you, this article is probably not for you. If you are persistent on increasing your attire, though, stick around to learn what's hot for the Fall season of 2021. Drip works on many levels, through clothes, shoes, and accessories. Clothes and accessories are crucial, but in this day and age, eyes are immediately drawn to the heat on the feet. We will cover a variety of sneakers with ranging price points, providing something for everyone. It would be foolish to start off the list with none other than the hottest shoe on the market this fall, the Nike Blazer. The Blazer '77 features a mid and low cut silhouette, making it the shoe for anyone.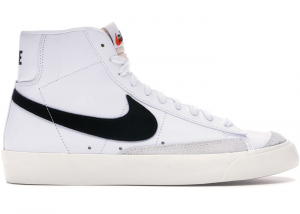 A high quality leather upper gives the shoe a very premium and deluxe feel, especially since it only retails for $100. With this shoe, you can't go wrong. High or low, colored swoosh or neutral, this is a must cop for fall.
Another shoe, a bit more underrated, is the Nike Killshot 2. Vintage looking shoes are the rage and the Killshot 2 provides this and more. Another reasonably priced shoe, you can find the Killshot for around $80-120, depending on the color. But since it's spooky season, the orange and cream Killshot 2 would fit right in.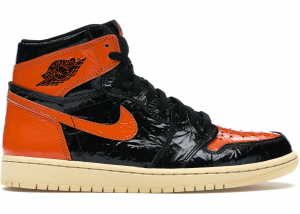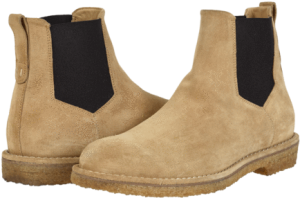 Now, it's date night and you don't know what shoes to wear. You're frantically searching the closet looking for your best shoes and all you can find are sandals. Now you are about to cancel your big date, but wait! You remember that you read the Drip Guide. So you pull out your newest addition to your wardrobe, the Chelsea boot. This is a staple for fashionable men, especially in a cool fall setting. Very classy and elegant, throw on these suede boots with a nice pair of jeans or slacks and you're good to go.
Finally, we will move on to the pricier end of shoes for the fall. The two shoes I am going to talk about have both already been released through Nike, and are now being resold on the web, making them a bit more expensive. 
The first shoe is the Jordan 1 'Shattered Backboard 3.0.' It features a classic orange and black colorway, with a crème sole adding to the Halloween effect. The crinkle leather certainly isn't for everyone, but there are ways to remove this that are easily accessible on YouTube. The price has significantly increased in the past year, adding to the hype of the shoe. Currently, they are sitting around $300-500 on sites like GOAT, StockX, or Flight Club.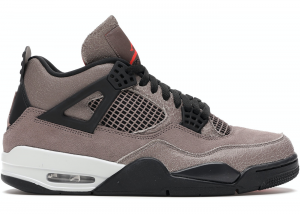 Another banger of a shoe is the Jordan 4 'Taupe Haze.' This shoe screams "it's fall" the most out of any sneaker on this list. The Taupe Haze released this past February, a very unusual time for a fall inspired shoe to drop. Since then, it has been gaining value and sneakerheads are waiting to cop this shoe for their fall fits. It comes in a premium brown suede with cracked leather and a hint of reddish orange to tie it all together. For whatever occasion, this shoe is perfect for anything Fall. 
With that, we conclude the Fall Drip Guide. 
 Who needs a costume when you can be dripped out instead?
(Pictured below in order: Nike Blazer Mid, Nike Killshot 2, Chelsea Boot, Jordan 1 'Shattered Backboard 3.0', Jordan 4 'Taupe Haze')