The Curious Incident of the Dog in the Nighttime Opens This Thursday!
A time-honored tradition is finally making its way back to the High after a year-long hiatus. So hit the lights, grab your popcorn, and prepare yourself for this year's return to Marygrove theater for U of D's annual fall play, The Curious Incident of the Dog in the Nighttime.
Though an in-person production of the play was canceled last year – due to concerns surrounding the COVID-19 pandemic – the company still persevered and performed the classic tale A Christmas Carol through Zoom, the online communication service.  Having viewed the virtual production myself, I was very impressed that they found a way to put on a show of that magnitude digitally – but it just didn't have the same atmosphere that's found at the theater. "Digital theater is missing the key aspect that makes this art succeed: live interaction between the audience and performers, incredible sets, costumes, and other theatrical elements," says The New York Times, in an article about digital thater. 
Since the conclusion of the incredible and hysterical performance of Arsenic and Old Lace (performed in fall of 2018) and the high-energy performance of Joseph and the Amazing Technicolor Dream (performed in spring 2019), live performances have not been held at the High. Now, after two years, the dust has been swept off the curtains and stages polished for students to finally return to the spotlight with this year's production of The Curious Incident of the Dog in the Nighttime!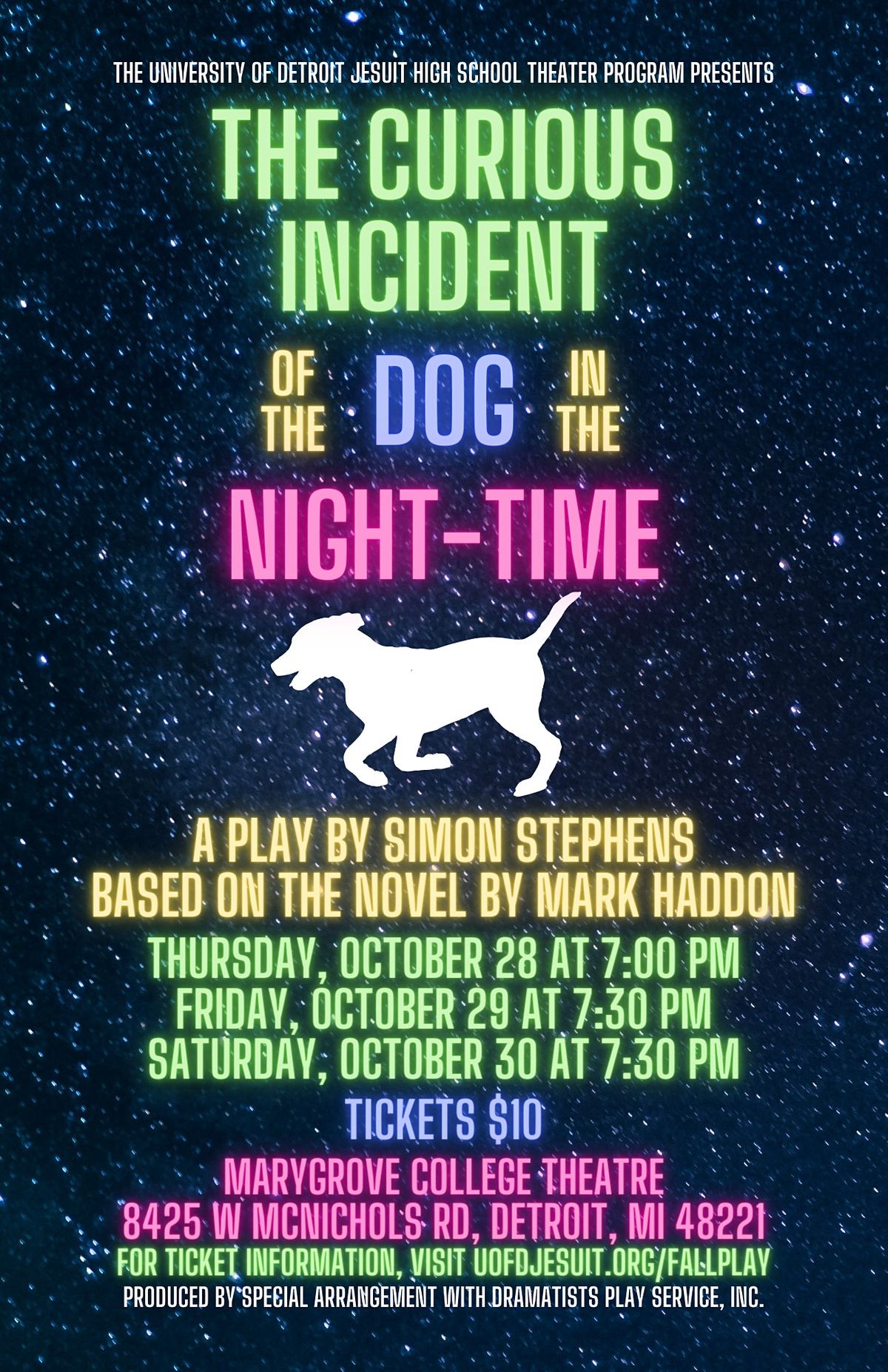 The story highlights the adventures of young, autistic Christopher Boone, as he attempts to solve the murder of his neighbor's dog. This event leads him on an investigation that uncovers numerous mysteries and revelations changing how he sees his family and his future. Throughout the play, he's confronted with challenges of the real world, as he seeks to understand his place in it all. To see the full story and unravel the mystery of what happened to the dog in the nighttime, go see this year's production this week at the following showtimes at Marygrove College: 
Thursday, October 28 at 7:00 p.m.

Friday, October 29 at 7:30 p.m.

Saturday, October 30 at 7:30 p.m.
Tickets can be purchased online at the following link: BUY TICKETS. Make sure you purchase tickets before they're sold out. Also, ask your teachers for potential extra credit, as it's occasionally offered for attending. See you at Marygrove College! 
Leave a Comment
About the Contributor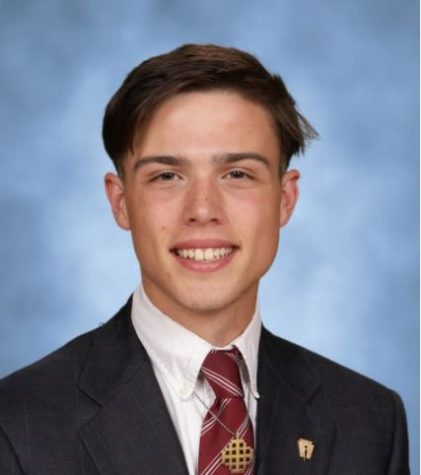 Danny Miller '22, High Happenings Writer
Danny Miller is a senior at U of D Jesuit and has been writing for the Cub News for three years. He specialized this year writing for the High Happenings...