Why WAS the MLB in a Lockout?
Talks about the Collective Bargaining Agreement (CBA) have occurred since August 2021 between Major League Baseball (MLB), which consist of all of the 30 owners and league commissioner, and the Major League Baseball Player Association (MLBPA), consisting of one player representative from each team (30 people). Both sides want to make changes to the CBA, but have not come to terms both sides can agree upon. As a result of this standstill, the MLB has imposed its first lockout since 1995. As suggested by the term 'lockout,' no activities are allowed to be conducted on and off the field until an agreement is reached, which includes no training facilities, no free agent signings, or Spring Training. However, to understand why a lockout has occurred you first need to understand what each side is fighting for. 
The main point of disagreement is due to the Competitive Balance Tax (CBT), which is also referred to as a luxury tax. Every year, the MLB creates a new threshold in which teams are not supposed to go over, and are charged a luxury tax on the total amount of money they go over, essentially acting as a salary cap. For example, if the threshold is $100 million and a team spends $120 million, they are taxed for the $20
million they go over. Since it was first introduced back in 1996, only nine teams have gone over the set threshold. However, players see this and also the hundreds of millions dollars their ball team makes, they are insisting for a drastic rise for the coming year's threshold. The MLBPA has proposed for it to go from $210 million to $238 million and rise $6 million every year till 2026. However, the MLB finds this not inline with what they consider to be a fair amount, proposing for it to stay at $220 million for the next two year and then end at $230 million by 2026. This may seem all confusing for someone who doesn't pay attention to baseball much (it was for me at first), but it basically boils down to the players want the threshold to be higher, encouraging owners to pay bigger contracts, but the owners want to keep the threshold lower, in order to not give out those bigger contracts.
Another concern raised by both sides is raising the League's minimum salary. Last year, the minimum salary was $570,500. This seems like a lot of money, but not all of this is guaranteed and only depends on how long you are on the 25 man roster. Both sides are proposing similar offers to each other, and this seems like the area in which an agreement will be reached first. The players are asking for it to be raised to
$725,000 for the 2022 season and end around $765,000 for the 2026 season. The MLB is proposing for it to be raised to $720,000 for the 2022 season and then end around $740,000 for the 2026 season. However, they do have one condition, and are only offering this higher salary if the MLBPA is willing to accept a 14-team playoff, which only brings up more disagreements. The players are fine with expanding, but have several concerns and questions they want answered before an agreement is reached, including long breaks for the top two teams and how scheduling will look for the additional games. 
All this being said, after 99 days, the two sides were able to reach an agreement on March 10, 2022. However, due to an agreement taking longer than expected, the offseason has been condensed down to only a couple of weeks instead of compared to two months, with Spring Training having started on March 18, 2022 and Opening Day happening on April 7, 2022. With both sides coming to a final agreement, here are several things they agreed upon: The CBT has been raised to $230 million and will go to $244 million by 2026, and the minimum salary has been raised to $700,000 and be raised $20,000 each year. With baseball fans rejoicing around the country, we can only hope that lockouts like these can be avoided in the future.
Leave a Comment
About the Contributor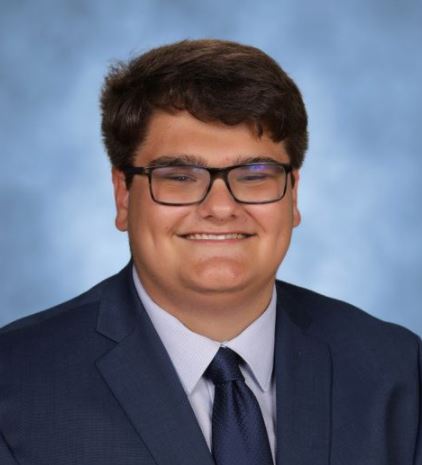 Alex Vecchio '22, Sports Editor
Alex Vecchio is a senior here at U of D Jesuit. Vecchio has written for the paper for two years, and is currently a co-editor for the sports section. He...