Albert Pujols Inching Closer to History
With his home run off of pitcher Chase De Jong of the Pittsburgh Pirates on September 11th, Albert Pujols has hit 697 home runs throughout his illustrious 22-season MLB career. This puts Pujols fourth all time on the home runs list, passing Alex Rodriguez's 696. Pujols is now only three home runs away from becoming the 4th player in MLB history to hit 700 home runs in their career. With only 21 games left to close out the MLB season, Pujols needs to average a home run every seven games in order to reach home run royalty. In addition, Pujols' St. Louis Cardinals' currently find themselves as the division leaders in the NL Central. Could Albert Pujols notch 700 on his way to a World Series appearance? If so, it would go down as one of the most exciting moments in MLB history.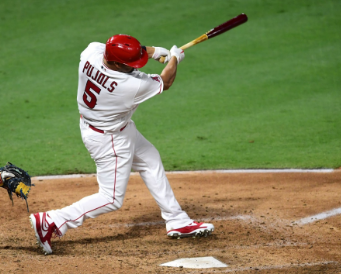 Back in March of this year, when Sports Illustrated asked Pujols about how much longer he would play, he remarked, "This is it for me," declaring 2022 would be his last season before hanging up the cleats on his spectacular career. Clearly, Pujols has been swinging with nothing to lose, notching a pair of two home run games back on August 14th and August 20th. Despite his continued success, Pujols, according to USA Today, insists that he is "still going to retire, no matter whether I end up hitting 693, 696, 700 (home runs), whatever." He further went on to say that, "I don't get caught up in numbers." Maybe since he has played MLB baseball for 22 years the numbers are irrelevant, but for fans, it would be hard to watch another legend fall just shy of 700 home runs. 
Only nine players in MLB history have ever eclipsed 600 home runs. Sammy Sosa, Jim Thome, Ken Griffey Jr, Willie Mays, Alex Rodriguez, Babe Ruth, Hank Aaron, Barry Bonds, and of course, Albert Pujols. Of those nine, only five have hit more than 675, and three have broken the illustrious 700 home runs. Pujols, unfortunatley, will likely not pass the remarkable sluggers in the record books, as to pass Ruth, Pujols would need to hit 715. However, he does have the chance to be the first hitter to join them since Barry Bonds, who hit his 700th home run back in September of 2004. 
At the end of the day, Albert Pujols will forever be remembered as one of the all time greats. He is a guaranteed first ballot hall of famer, no matter how many homeruns he finishes his career with. Whether or not Pujols will be a unanimous hall of famer, on the other hand, is a debate that will be saved for another day. Nevertheless, Albert Pujols continues to climb towards the big 700 as the MLB regular season begins to wrap up.