A Pizziolo is someone who works at a pizzeria, especially one who works in the kitchen making the pizzas. Balancing high school and part-time employment can be a difficult task, but it also provides vital life experiences. Working as a high school student at a pizza parlor provides a unique perspective on time management, cooperation, customer service, and gives a new skill in the kitchen which many students lack. Pizza joints are notorious for their frantic kitchens, where teamwork is essential. High school students work alongside a diverse range of coworkers, each contributing to the restaurant's smooth running, this is not without its bumps, however. I asked U of D Senior Ryan Hall, an employee at Tomatoes Apizza and U of D Senior Chris Tilmon, an employee at Jet's Pizza about their experiences.
Chris works as a cashier or in the kitchen making pizzas or wings as well as collecting orders over the phone. Ryan is a waiter but also does food prep, helping make salads as well as pizza from time to time. Tilmon recounted a time when he had to deal with a special senior citizen who insisted on certain specifications on his pizza down to the ounce. Hall also recounted a time when he was in a similar position as Chris's making pizzas. Working as after school job instill qualities like patience and collaboration, which are valuable abilities that may be applied beyond the pizza shop and into future career ventures. Earning a wage while in high school allows students to experience financial independence.
Even though there are many upsides to having a job, there are also drawbacks or sacrifices that are made in doing so. Time is a big one Chris said that it can cut into time that would've been used for extra curriculars as well as making it harder to get time to hang out with friends or family. Because most workdays are over the weekend this means that Sunday is usually the only day that homework or studying is done which can be stressful at times, he also added. Ryan said that he can balance his school-work life pretty easily as his schedule is flexible and prepares in advance, so he doesn't fall behind on homework but overall his time at work is "pretty chill".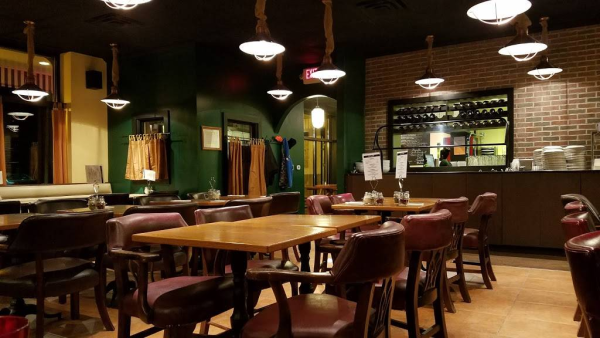 Ryan Hall said his ability to walk away with pockets filled with cash and a box filled with complementary pizza is the best part of the job and he always looks forward to the end of his shift for those reasons. Both Chris and Ryan recount positive experiences of their jobs and recommend them to anyone else seeking employment.