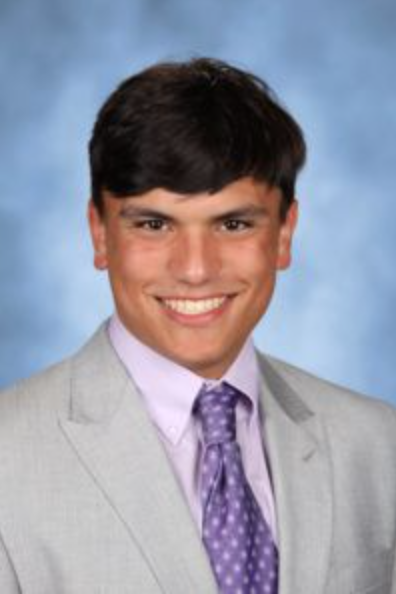 University of Detroit Jesuit student, Vincente Tobar, would just seem like the average student. I took a dive deeper and found that he has a highly creative personality and an electrifying presence.
Tobar is a junior at U of D and plays varsity football for the school. On the team, he is notorious for his positive and cheerful energy. This week, the legend of Vincente Tobar was observed and uncovered. 
Players from the football team say that even during regular practices, he just brings a different energy compared to others on the team. He takes practice very seriously and finds it important not to take plays off. This is an excellent characteristic, as it not only makes Vincente a harder worker, but it also makes fellow teammates look  up to him. He finishes every sprint, giving it his absolute all every single time. Not only is he a hardworking athlete, but he is a genuine and nice guy. Tobar always says hello to fellow teammates and classmates in the halls. Vincente is a great all-around person and is a blessing to have at The High. Charlie Gorski, a fellow teammate stated, "Vincente just has a unique personality and is quite the character. But I believe he has some of the best school spirit for sure!". 
Now onto his notorious trait, his enthusiasm during games and events. Although he is not the biggest guy, he can yell extremely loudly and uses his booming voice so everyone can hear his famous chants on the sidelines during games. His go-to chant is the classic, "Let's go cubs!" Tobar gets so enthusiastic, players from the team can feel it on the field. A football player at the school, Tyler Bolach says, "He brings a different type of energy that you can feel. He gets ecstatic when game time comes around."
The energy Tobar brings to the games and other events is otherworldly and is the kind of teammate anyone would want to have. It is almost guaranteed that if you attend an event, you will hear Vincente whether you would like to or not. He is an immensely proud member of The High and he is not afraid to show it and truly is a warrior and one heck of a person!