Imperial Taco- Restaurant Review
In 2012, Imperial Taco in Ferndale opened its doors to serve So-Cal Mexican food with a twist to the Metro Detroit area.
The menu is split into 2 main sections for food: Tacos and Sonoran- style Hot Dogs. (For non-foodies, Sonoran hotdogs are wrapped in bacon and grilled, served on a hot dog bun, and topped with pinto beans, onions, tomatoes, and a variety of additional condiments including: mayonnaise, mustard, and jalapeño salsa.) They feature eight tacos ranging from pork to beef to chicken. These items are the staples to the menu, but the real creativity of the restaurant comes in the taco specials, with a new taco every week! These special tacos show how truly innovative the restaurant staff can be, using unique ingredients and sauces to make tacos unlike anything else on the menu.
Now, to the hot dogs. They make hot dogs the Sonoran way, wrapped in bacon, and piled high with toppings. Along with four permanent hot dog choices on the menu, they have one special every month.
If tacos or hot dogs aren't your thing, Imperial also features a selection of tamales, a torta sandwich, and delicious traditional sides including chips and guacamole, elote, and grilled jalapenos to give everyone an option. The restaurant is also great in meeting customer needs, such as allergies and vegetarian choices. They will adapt menu items so the customer's special requests can be filled.
If you were to take my suggestion, I always get the chips and guacamole and the Carne Asada, Carnitas, and (my personal favorite) the Al Pastor tacos.
Overall, Imperial Taco is a great place for food lovers, families, and first dates. Check it out!
View Comments(1)
About the Contributor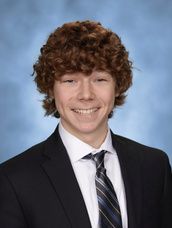 Thomas Beshke '22, Cub News Video Content
Thomas Beshke is a Senior at UDJ and has worked on the Cub News one year prior. He specializes in video editing and creative direction for media production...