The Office of Diversity and Inclusion: A Deeper Dive Through the Eyes of a Student
As a student at UDJ, it's hard to utilize every service offered at our extensive campus. One of the amenities that many students (including me) are unsure about is the Office of Diversity and Inclusion. Diversity and inclusion are major strong suits of the High – students come from all over the Metro-Detroit area, Oakland County, and even further to attend thisschool, so diversity is a major part of life at the High. 
"The Office of Diversity & Inclusion will focus primarily on the goal of being more deliberate in deepening our conversations to cultivate greater respect, understanding, and celebration of our differences across our community," states the department's mission statement, as seen on their "MyUDJ" page. But one important takeaway I embraced from an interview I conducted with Dr. Mallett for this article is that the Office of Diversity and Inclusion does much more than just monitor racial diversity. To directly contradict this stereotype, an interesting piece of information that stood out to me while talking with Dr. Mallet, was that not only does she deal with the matter of racial diversity, but she also handles diversity and inclusivity of body types, such as height and weight, and other aspects which makes someone a minority, such as students with disabilities.
"The next thing that stood out, was the conversation around discrimination against height and/or weight," says Dr. Mallett. From a survey sent out in May of 2020, around 20% of students answered that they did experience this type of discrimination. This analytical collection data is just one of the many things which the office does to ensure students are in a comfortable atmosphere around school, as this information was something which was "immediately taken to the counseling department". This easily forgotten form of discrimination can lead to bullying and self-esteem issues. Dr. Mallett has the ability to collect data from either statistics, surveys, or observations, and takes the information she gathers to formulate resolutions to these issues. She then proposes these resolutions to the administration to make our school an overall better, healthier environment. This collection of data is crucial to Dr. Mallett, who "tries to be as data-driven as possible".
Another example of a subtle, yet important, role of the Office of Diversity and Inclusion is to look at which racial groups are partaking in what aspects of the school, then figuring out the reason behind this. For example, during the 2020-2021 school year, of the students who opted to be 'Group C', "74%of the students identified as either African-American, or a student of color, or racially mixed." From this rather simple piece of data, Dr. Mallet immediately infers that some factor is increasing fear or uncertainty out of this specific group of people, then comes up with different solutions to remedy these confusions, such as: different communication methods; releasing different information regarding COVID-19 to these Group C students and their families, so that they may feel more comfortable returning back to the building; and reaching out to anyone who felt alienated or concerned during the pandemic, to talk about it and find out why. 
Before my conversation with Dr. Mallett, I thought that the Office of Diversity and Inclusion simply promoted diversity and combated racism around the school – but after listening to the plethora of tasks the office performs, I gained an appreciation for Dr. Mallett's work, including the immense effort which goes into data analysis. The Office of Diversity and Inclusion is a key part in maintaining comfort among us students at UDJ, and Dr. Mallett is quite an important figure – her job includes more than meets the eye, as I think I've shown you in this article. I highly suggest conversing with Dr. Mallett about any concerns regarding diversity and inclusion, as she's the best resource for any questions along those lines (she's also really nice). I hope the Office of Diversity and Inclusion's duties are clearer now, and, on behalf of students, we thank Dr. Mallett for her hard work!
Leave a Comment
About the Contributor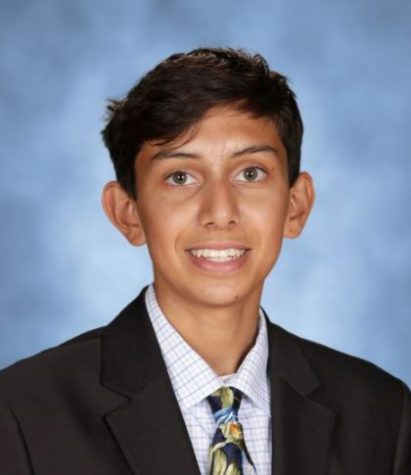 Nicholas Myneni '22, High Happenings Writer
Nicholas Myneni is a senior and writer for the Cub News. Nick loves writing, and confidently expresses
that English is his favorite subject. In his free...