103.5 Dawn FM
Dawn FM is the latest sonic universe from the mind of Abel Tesfaye, also known as The Weeknd. This album is a follow-up to his last body of work, After Hours, which was released towards the beginning of the pandemic on March 20, 2020. Dawn FM fully embraces and encompasses the 1980's sounds that were explored on After Hours. Ditching the long, detailed, and drawn-out rollout of his last album, Tesfaye opted for a more short and sweet rollout for Dawn FM, as he revealed the release date, album cover, and tracklist all in the same week. The album then proceeded to make its way onto streaming services on the Friday of that same week. Unlike his previous albums, Dawn FM is more or less a concept album that takes you on a sonic journey as you listen from beginning to end, rather than just being a collection of songs.
The theme of Tesfaye's latest album is based on the idea of purgatory in the form of a retro radio station referred to as "103.5 Dawn FM." Jim Carrey, who narrates the album, kicks it off by saying, "You've been in the dark for way too long/It's time to walk into the light, …We'll be there to hold your hand and guide you through this painless transition." Dawn FM is more upbeat, refreshing, and catchy than his other albums, yet there are still many classic Weeknd themes incorporated throughout the project, like romance, heartbreak, drug use, and finding your true self. In addition to Jim Carrey, the album also features appearances by Tyler, the Creator, Lil Wayne, and Quincy Jones. The songs that take up this album are drenched in synths and groovy beats that make it nearly impossible to not get up and dance when listening to them. Generally speaking, the first half of the album sees the groove-driven songs take place, with the second half being composed more of the slower, synth-wave ballads.
This most recent project shows Tesfaye as a more mature individual, expressing that he would be willing to do whatever it takes for love, rather than simply leaving and moving on to someone else. The album ends on a slightly ominous but also peaceful note as Jim Carrey recites a poem emphasizing the idea that you have to be heaven in order to see heaven, and reminding the listener to be at peace with themselves. Overall, Dawn FM is another great addition to The Weeknd's discography that I believe will age wonderfully. Although it is still a bit early to say, I think this album could end up being one of my favorite albums of his. This project is something Tesfaye has been wanting to make for a long time, and I think he executed it perfectly. Now that it seems like Abel is taking full creative control of his music and perfecting his sound, it will be interesting to see what he does next…
Leave a Comment
About the Contributor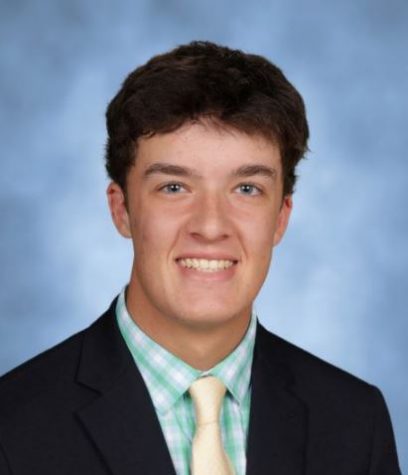 Gabe Flowers '22, Pop Culture Writer
Gabe Flowers is currently a senior in high school and is a writer for the Cub News. He has participated in various things throughout the High such as baseball,...