Kyle Rittenhouse: Once An Average High Schooler, Now, For Better Or Worse, An Infamous Household Name
Kyle Rittenhouse was recently on trial for the homicide of two individuals during a protest that took place in Kenosha, Wisconsin last year. The protests were a result of another unwarranted police shooting; they were chaotic and quickly escalated into violence. Rittenhouse, 17, left his home in Illinois and traveled up to downtown Kenosha, where he took to the streets with an AR-15 rifle, claiming to protect private property and serve as a medic to any wounded individuals. 
However, he chose not to reflect his intentions after he shot and killed Joseph Rosenbaum, Anthony Huber, and severely injured Gaige Grosskreutz during the protest.
Rittenhouse now faces six charges, including intentional first-degree homicide, first-degree reckless homicide, first-degree attempted intentional homicide, two counts of reckless endangerment, and possession of a dangerous weapon by a person under 18. Rittenhouse has pleaded not guilty to every charge presented to him, and his lawyers claim he was acting in self-defense. If convicted, Rittenhouse would face life in prison.
Now, in the midst of a broiling court case, predicting a verdict is difficult. Rittenhouse recently took to the stand, where he burst into tears after prosecutors questioned his fatal shootings of Rosenbaum and Huber.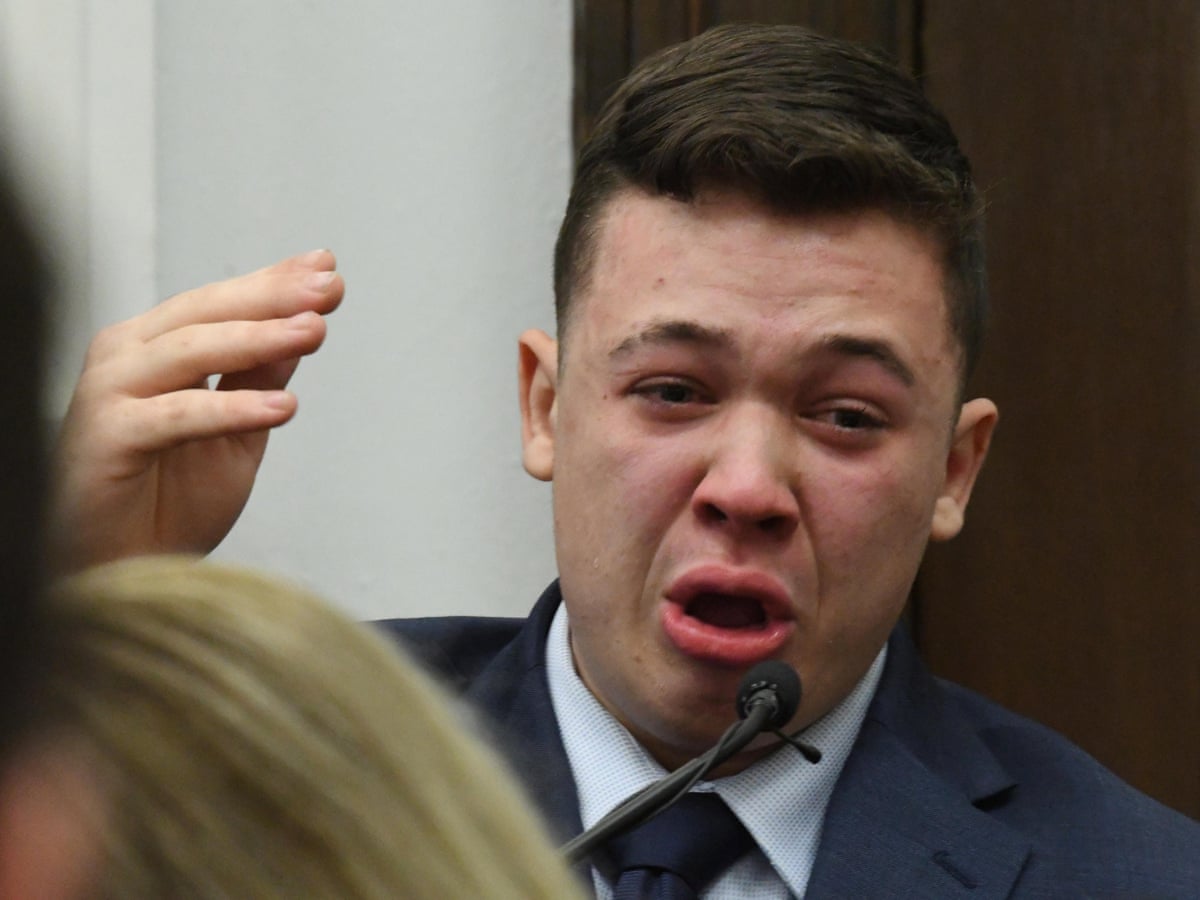 Rittenhouse in tears, "I didn't do anything wrong, I was defending myself." 
Rittenhouse has lied several times under oath throughout the trial and during his interactions at the protest, including lying about studying nursing at Arizona State University and being certified EMT. He admitted to lying about being an EMT and the administration at Arizona State University denied his claims. All three shootings were captured on video, which helped both prosecution and defense piece together a relatively accurate timeline. Several police helicopters have the shootings on video, and several eyewitnesses have testified, relaying the events of the night. One eyewitness claims that Rittenhouse was shouting "Friendly! Friendly! Friendly!" while being chased by Rosenbaum. Rittenhouse claims that he was ambushed and acted out of fear, ultimately shooting Rosenbaum. Similarly, Rittenhouse claims that he was also cornered and ambushed by Huber, subsequently shooting and fatally wounding him as well. 
The prosecution has argued that neither of these events warrants the 4 close-range shootings on Rosenbaum, nor the close-range shooting on Huber and Grosskreutz, ultimately stating that "self-defense" is unlikely. Closing statements were made Monday, November 15th, where the defense maintained their argument that Rittenhouse was acting out of self-defense, while the prosecution continues to fight these claims. The final verdict will be left up to a Kenosha jury.